Facility Management Services
Facility Management Services in Noida | Facility Management Agency | Facility Services Company
Facility Management Services involve making adequate and proper professional quality arrangement for maintenance and upkeep of property. Our surroundings and the environment in which we live, normally define the quality of life we enjoy. Facility Management Services encompasses a broad spectrum of activities that include Housekeeping Services, Pantry Services, Support Staff Services, Pest Control Services, Carpet and Sofa Shampoo Services, Floor Polishing Services, Gardening Services, Façade Cleaning Services, Electro-mechanical Services, HVAC operation and maintenance, Plumbing Services and many others. The service is aimed at keeping premises clean, healthy and secure at all the times. It is common for organizations and institutions to hire professional facility management services to take care of their property and ensure its proper maintenance. These services use the latest available tools, technologies and processes to manage the property and keep it in great shape in terms of protection and hygiene standards.
We know that the facilities management (FM) is a process of managing and maintaining the facilities in a harmonious way for any of the facilities like offices, hospitals, School, Institute, Retails, Malls etc.
Enhance Your Business with Professional Facility Services Company
It is imperative for most organizations to utilize Facilities Management Services because they are unable to find the time and the resources needed to carry out facility management procedures in Your Facility.
By using our expertise and technical knowledge, you will be able to tick off one box from your area of responsibility and focus better on your core business activities.
The key benefits of using our facility management services are:
. You can manage property at a reduced cost and minimize overheads
. Make use of a flexible model of service
. Improve operational efficiency
. Reduce management complexity
. Enjoy professional quality service delivery
. Minimize legal liabilities
. Streamline operations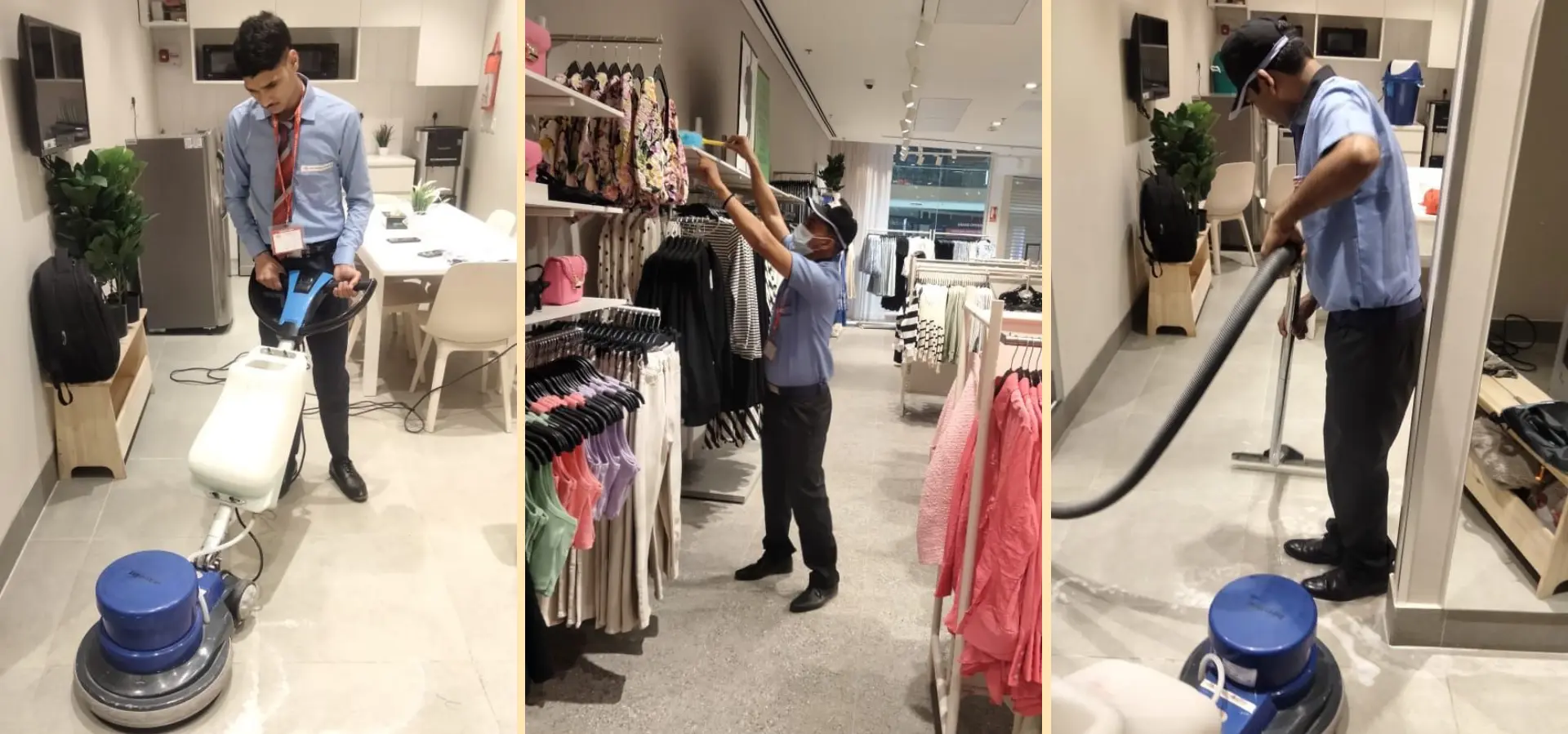 Why Choose Us?
Experience: With 30+ years of experience in the industry, we have a proven track record of delivering exceptional facility management services.
Customization: We understand that every business is unique. That's why we offer tailored solutions to meet your specific needs and budget.
Skilled Team: Our team consists of trained professionals who are experts in their respective fields. They are committed to providing top-quality services.
Cutting-Edge Technology: We leverage the latest technology and tools to streamline operations and enhance efficiency.
Customer Satisfaction: Our aim is to exceed your expectations and provide complete customer satisfaction. We prioritize open communication and prompt response to address any concerns you may have.
As one of the top facility management firms in India, we have a network of offices and provide facility management services all across the country. In addition to top-notch facility management services in Noida, Delhi, Gurgaon, Indore, Haridwar, Bangalore, Ludhiana, Hyderabad, and Delhi NCR, we also offer superior facility management services in Jaipur, Facility Services in Delhi, Facility Management services in Gurgaon, Facility Management services in Mumbai, Chandigarh, Bangalore, and Facility Management services in Indore. We are expanding our company throughout PAN India with the assistance of our facility management services in Mumbai.
Find Your Facility Management Solutions:
When it comes to reliable facility management services in Noida, trust the experts at MSG Facility Management.Contact us today to discuss your requirements and let us take care of all your facility management needs.
By employing professional facility management services, companies can leave the heavy load lifting on others and focus on their core business areas to boost business prospects.